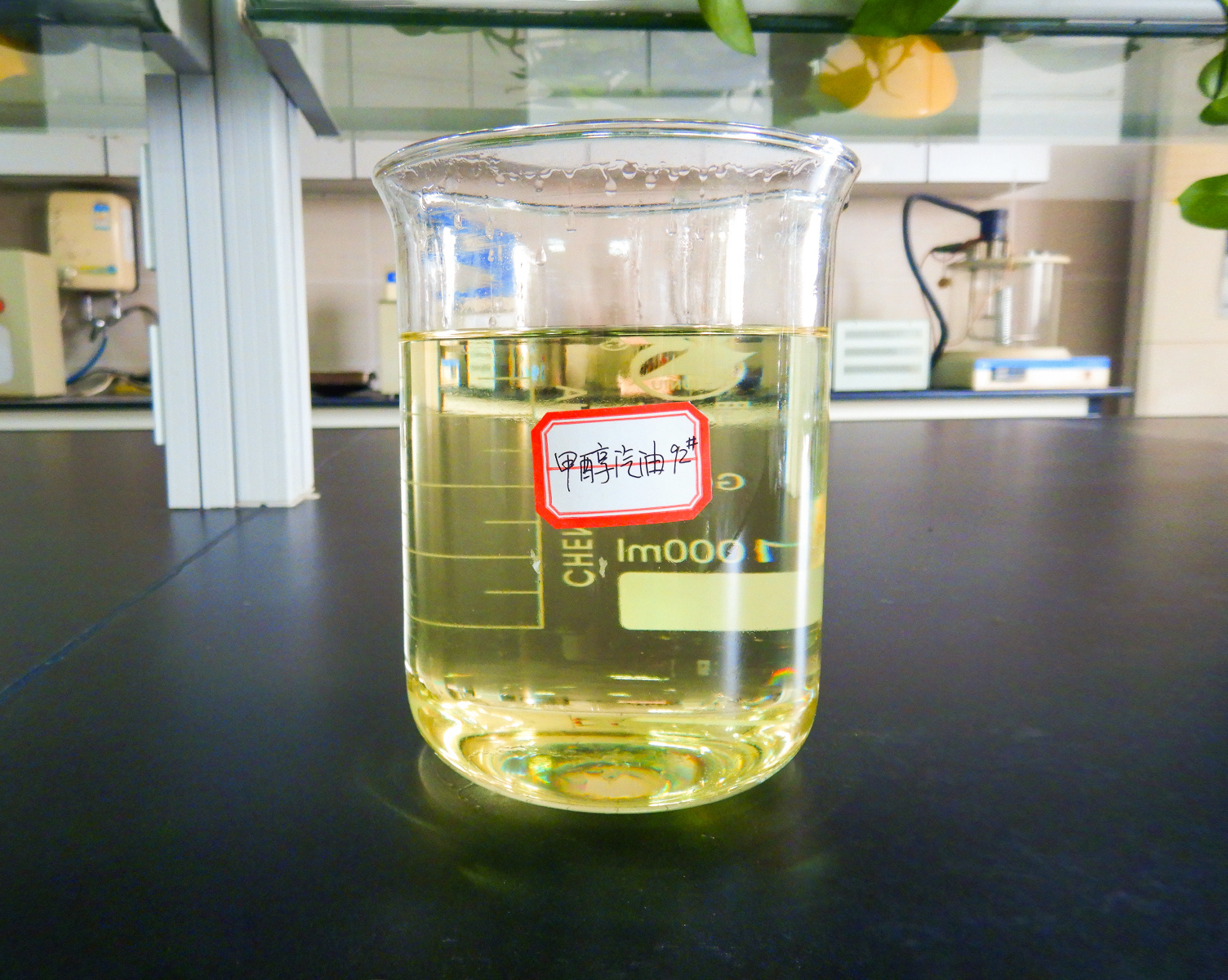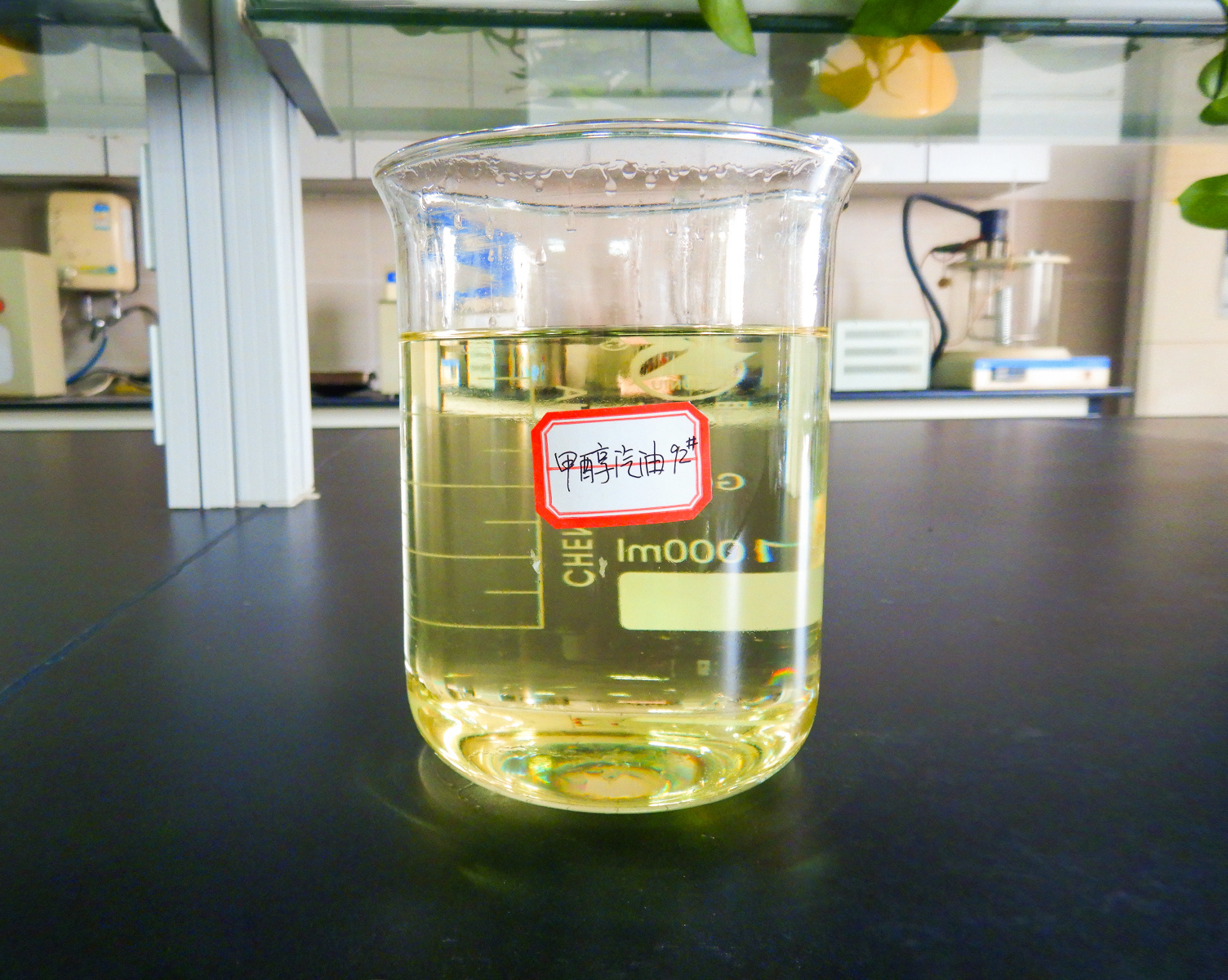 Methanol gasoline (92#)
---
Features: The alcohol ether gasoline developed by Zhongyuan is clean and efficient, energy saving and environmental protection. Convenience: It can be mixed with ordinary gasoline without changing the engine. Economy: The price is 3-5 cents cheaper than ordinary gasoline per liter. Increase efficiency and reduce consumption: the power is better than that of gasoline of the same grade, and the fuel consumption is lower than that of gasoline of the same grade. Clean and environmental protection: combustion is more sufficient, and CO emission in tail gas is significantly reduced. The CO emission in the tail gas of commercial gasoline is 2.260g/km, and the CO emission in the tail gas of Zhongyuan alcohol ether gasoline is 0.782g/km, reducing the emission by 65.4%.
Key words: vehicle gasoline, vehicle diesel
---
Methanol gasoline refers to a kind of clean fuel for vehicles, which is prepared by adding a certain proportion of denatured methanol in the international unleaded gasoline for vehicles according to the volume or weight ratio and through strict scientific technology. According to different national conditions, countries around the world have developed methanol gasoline with different blending ratios such as M3 (adding 3% methanol into gasoline), M5, M10, M15, M30, M50, M85, M100 (full methanol). Methanol gasoline has good antiknock performance. The RON of the research method increases with the increase of methanol content, while the MON of the motor method is not affected. The toxicity of combustion exhaust is less than that of ordinary leaded gasoline, and the content of carbon monoxide in exhaust is also less. Good combustion cleaning performance. It can be used as a substitute for motor gasoline and can meet the performance and indicators of 90 # - 97 # national standard gasoline. This formula is unique in China, environmental protection, low cost, saving resources, saving foreign exchange and benefiting mankind, and has strong market competitiveness and excellent development prospects. Main features of the product:
1. Environmental protection and cleanness are outstanding. There is no "three wastes" in the cleaner process of product production. This product does not contain lead and other gases discharged after combustion are clean and harmless, which is conducive to improving the urban environment.

2. Easy to use, no need to change the device. If automobiles use liquefied petroleum gas fuel, special devices need to be added, which increases the cost of automobiles. However, methanol gasoline can be used with petroleum products at the same time, which not only saves the cost of gasoline, but also saves the cost of reforming the unit. It can be used alone or in combination, which is really "kill three birds with one stone".

3. Compared with ethanol gasoline, it has low cost, easy to buy raw materials and wide sources. ① Ethanol (commonly known as alcohol), which mainly comes from grain, has a single source of materials. Once disaster and production reduction occur, the source of raw materials will become a problem. Methanol is a by-product of chemical fertilizer, pharmaceutical, coal and other industries, and can also be synthesized from chemical raw materials. The price is low and the source is very wide. ② The market price of ethanol is more than 4000 yuan/ton, while methanol is generally less than 2000 yuan/ton. Ethanol is more than twice as expensive as methanol. At the same time, ethanol gasoline is mixed with 10% ethanol into gasoline. Because ethanol itself is more expensive, the price of gasoline is more expensive than that of methanol chemical raw materials, and the comprehensive cost of ethanol gasoline is more than 800 yuan more than that of methanol gasoline per ton.

4. Production is not limited by season and scale. Methanol gasoline can be produced all year round, compared with gasoline, lubricating oil and other products. No heating, pressurization and production without water. The production scale can be determined according to the economic conditions, market and other factors of the unit or individual, and can be large or small. The product can be widely used in various motor vehicles fueled with gasoline. Such as cars, passenger cars, forklifts, cranes, mopeds, agricultural vehicles, motorcycles, loaders, etc.